HOUDING SAS had the opportunity to attend the #SmartCityExpo Bogotá congress, an event that took place at the #Corferias facilities, promoted by Fira Barcelona International, which brought together representatives of public and private entities, both from the country and abroad, with the objective of sharing knowledge and proposals focused on the implementation and development of sustainable growth practices and smart city models.
Regarding the smart cities and territories program, which seeks to improve the capacities of entities for decision-making based on data for solutions to social problems in the territories, speakers from various parts of the world appeared, who shared their knowledge and vision to improve the quality of life of the inhabitants of the main urban centers.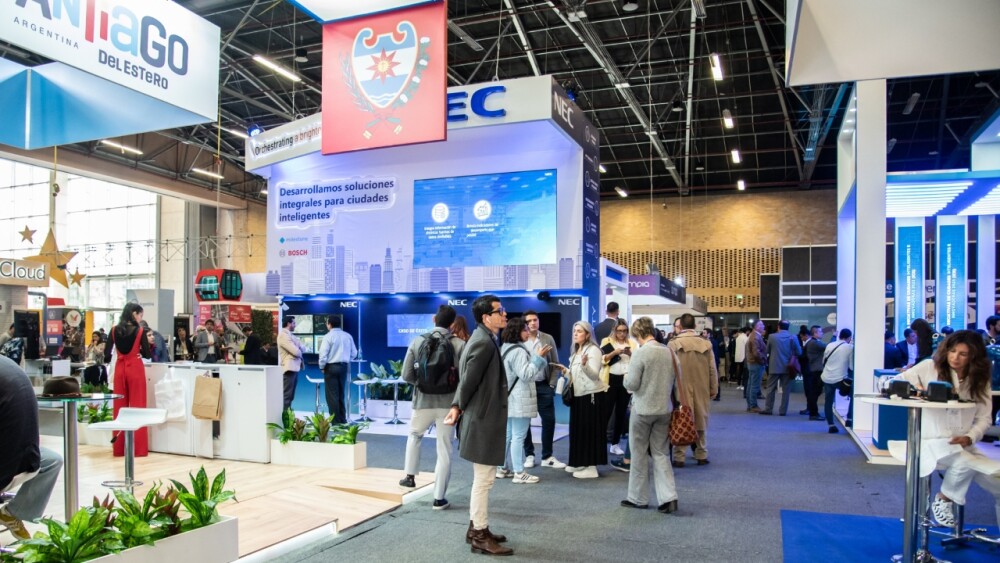 During the congress, HOUDING made contact with various companies whose proposals, all of them aimed at caring for the environment and sustainable development to combat climate change, were more aligned with the particular objectives of the company. It was very important to meet both companies and people who are working to improve the health of the planet.
Claudia López, Mayor of Bogotá, opened the event and highlighted that "Bogotá, along with Santiago de Chile, is the city outside of China with the largest number of electric buses in the world. We are making a huge effort with the taxes of our citizens to clean the air and have an electric fleet operated by a public operator run by women".
With the motto "caring cities, cities that innovate", the congress sought to make visible the importance of large cities as the main axis between citizens, development and the environment. It was very satisfying to learn more about the technology that supports the digital transformation and innovation of our cities.
For more information, we share the access link to the event
https://lnkd.in/g_Djnu5h
Image taken from: https://lnkd.in/gKJqh-R4
Image taken from: https://www.bluradio.com/blu360/bogota/inicio-en-bogota-smart-city-expo-la-ciudad-esta-en-el-ranking-de-ciudades-inteligentes-pr30