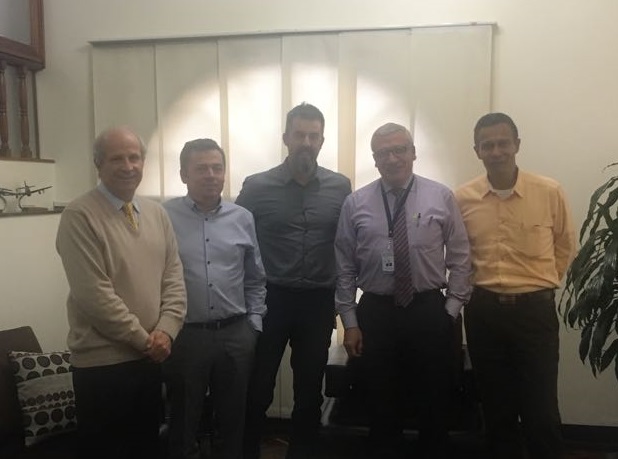 HOUDING and the French Company ZEST met on the past November 23, 2017, in Bogotá, taking advantage of the visit to our country of Floriant Arot and Charles Legrand, General Manager and Commercial Manager of the last one.
Arot and Legrand came in search of a local partner for distribution of ZEST's products, among which are different intelligent systems that contribute to relieve problems associated with access to energy, water and internet.
Considering the huge benefits of ZEST's products for a country as Colombia, in which still exist deficiencies in the coverage and access to basic services, Houding and ZEST signed an alliance with which they search to position to ZEST in Colombia and Latin America, and adjust and develop products between ZEST and Colombian companies in order to industrialize the Country.
The main objective of this alliance is achieving that Colombian companies to manufacture and assemble the most important products of ZEST, which include:
Monocrystalline and Polycrystalline Solar Panels
Energy Acquire (Ea) Cube: It collects energy from photovoltaic modules.
Energy Convert (Ec) Cube: It operates as home electrical network.
Energy Storage (Es) Cube: It stores electrical energy thanks to different type of batteries: AGM and Lithium. These three cubes are modular and can be combined to provide power to an exhibition room, a house, a condominium, among others.
Eacs Cube: All in one cube that stores electrical energy from solar panels and supply energy to small spaces, being able to replace a generator set or power equipment without depending on the electrical network.
WaterRain Cube: It allows to obtain potable water from rainwater and other clear water sources.
WaterSpring Cube: It allows to obtain potable water from the sea, rivers and turbid water sources.
Water Fountain: It allows to obtain potable water from the humidity of the environment and purify clear water.
Connect Cube: It is a solution that guarantees internet access anywhere on the globe. It guarantees connection in the city, countryside, or in the middle of the desert.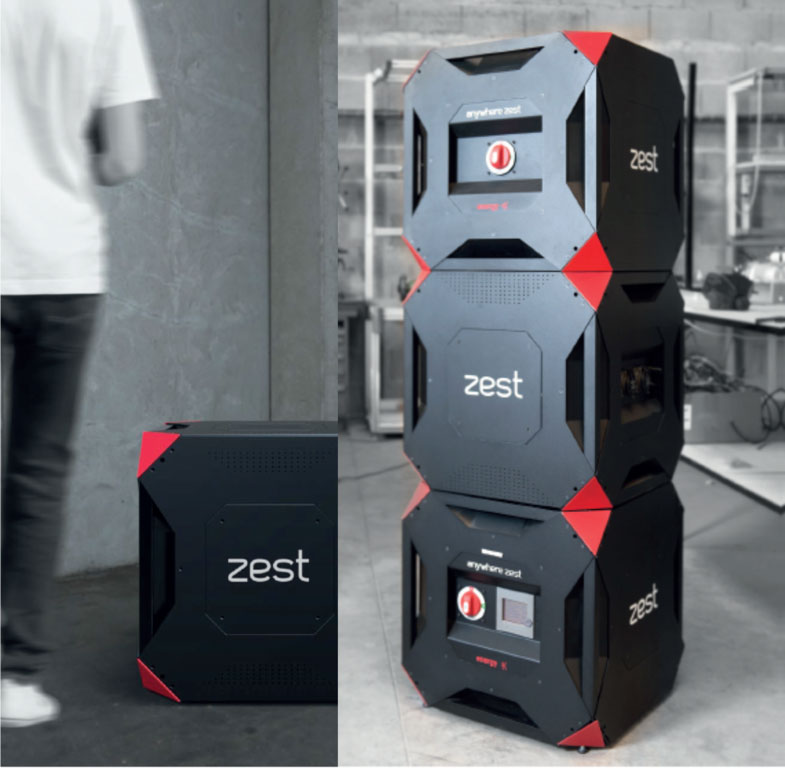 The aforementioned would allow Colombia to take part in the restricted market of innovative products, increasing exports and reducing imports, gaining competences in production engineering and training its people in projects of world size.