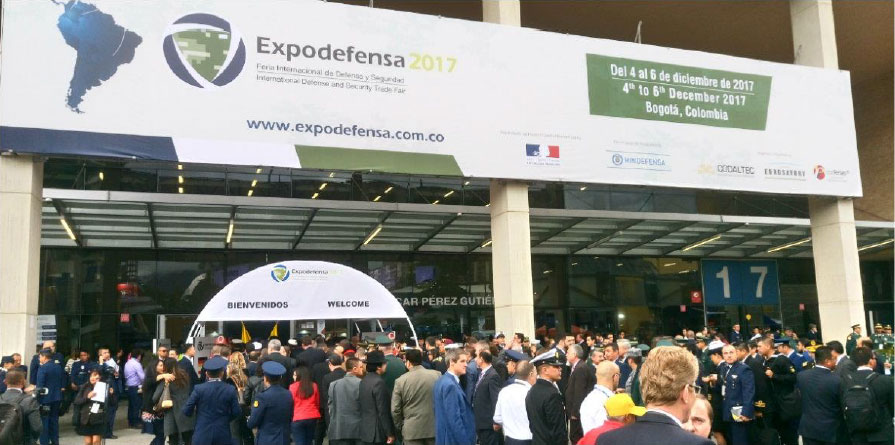 Between December 4 and 6, 2017, Houding participated in Expodefensa 2017, international fair carried out in Bogota that gathers actors of Defense and Security of all the world, among them armed forces, civil defense forces and private sector companies.
In this fair, in which besides finding exhibitions of technology for ground, air and naval defense, were developed speeches about the latest equipment of this industry, Houding had several meetings with important companies of the Sector in order to open business opportunities for both foreign companies in Colombia and for Colombian companies abroad.
The clients of Houding with the best reception during the sixth version of Expodefensa were Honeywell and Textron, two American companies with important defense and security solutions especially related to the Aeronautical Sector. Likewise, Houding achieved to promote capabilities of the Brazilian: Avionics Services; and the Americans: FMC Solutions, T2GS and AVC Laboratory.
Expodefensa 2017, with more than 12.500 Colombian and foreign professional visitors, was an important shop window for Houding and its clients, for which were achieved new commercial relationships and the possibility of gaining new businesses.
Image taken from: http://www.expodefensa.com.co/