At the Textron Aviation Defense Headquarters were delivered the two Texan T-6C aircraft purchased by the Colombian Air Force for the modernization of its training fleet for new pilots, a process that until now was carried out with the Cessna T-37B "Tweet", which completed 51 years of uninterrupted service.
The T-6C delivery ceremony was attended by Tom Hammoor, President and CEO of Textron Aviation Defense; Major General Pablo Enrique Garcia Valencia, Second Commander and Chief of Staff of the Air Force; Major General Henry Quintero Barrios, Commander of Force Support Command; Brigadier General Edgar Mauricio Falla Vargas, Chief of Aeronautical and Space Education; Colonel Rayburn; Ricardo Castro, President of HOUDING, Textron's representative in Colombia and Latin America; among other members of Textron and the Colombian Air Force. Mr. Tom Hammoor welcomed the Colombian Air Force commission, while Mr. Ricardo Castro highlighted the great collaboration of all parties involved in the negotiation of the T-6Cs as modern, reliable and high-performance training aircraft.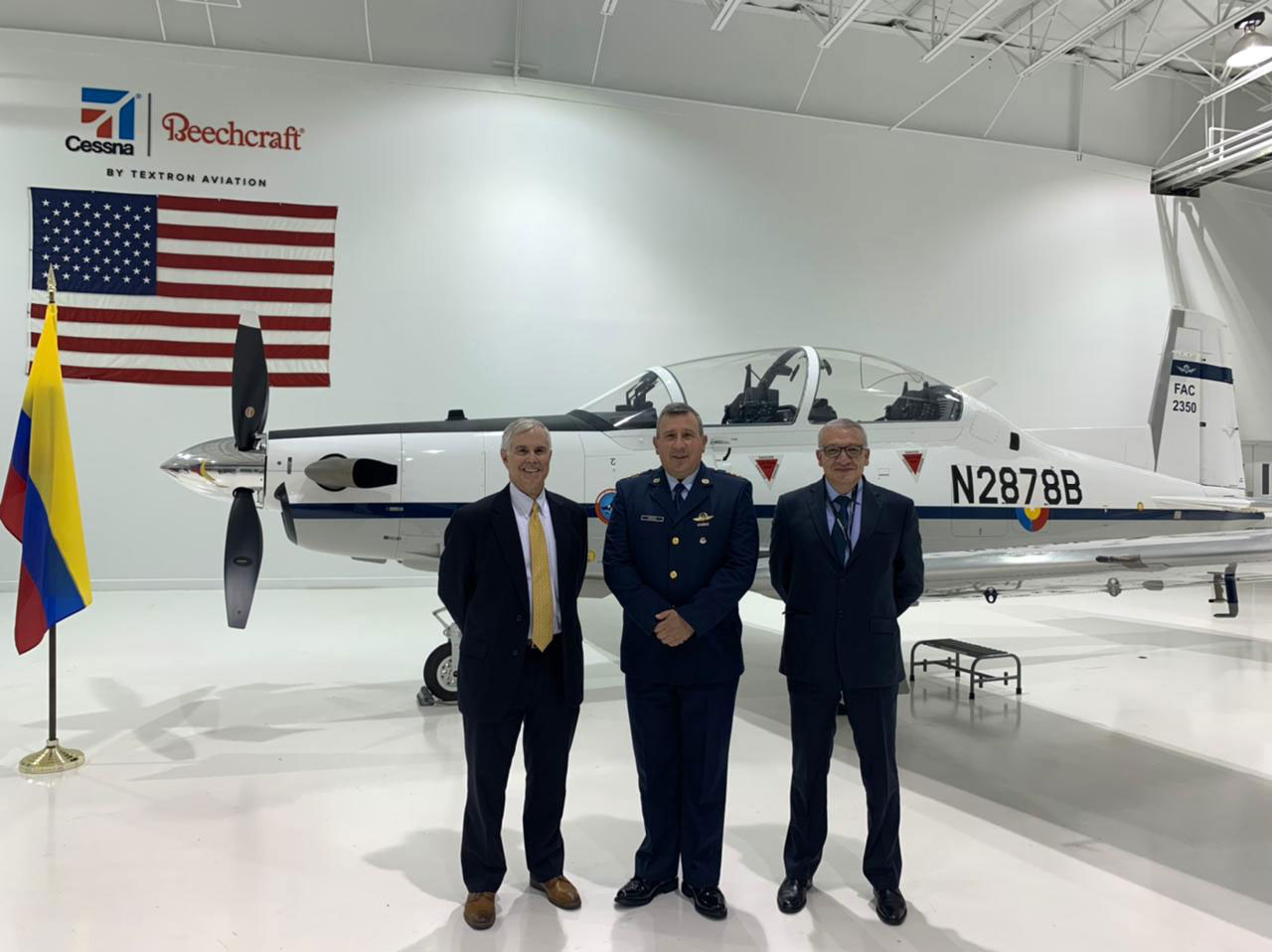 The two Texan T-6C aircraft were shipped to Colombia from the factory in Kansas, USA, making stops in Brownsville, Waco, Mexico, Guatemala, Costa Rica and Panama, to be officially presented and incorporated into the Colombian Air Force on July 12th, 2021 in Bogota. These aircraft, which received the registration numbers FAC 2350 and FAC 2351, are the first of a total of eight that the Colombian Air Force is expected to acquire in the near future.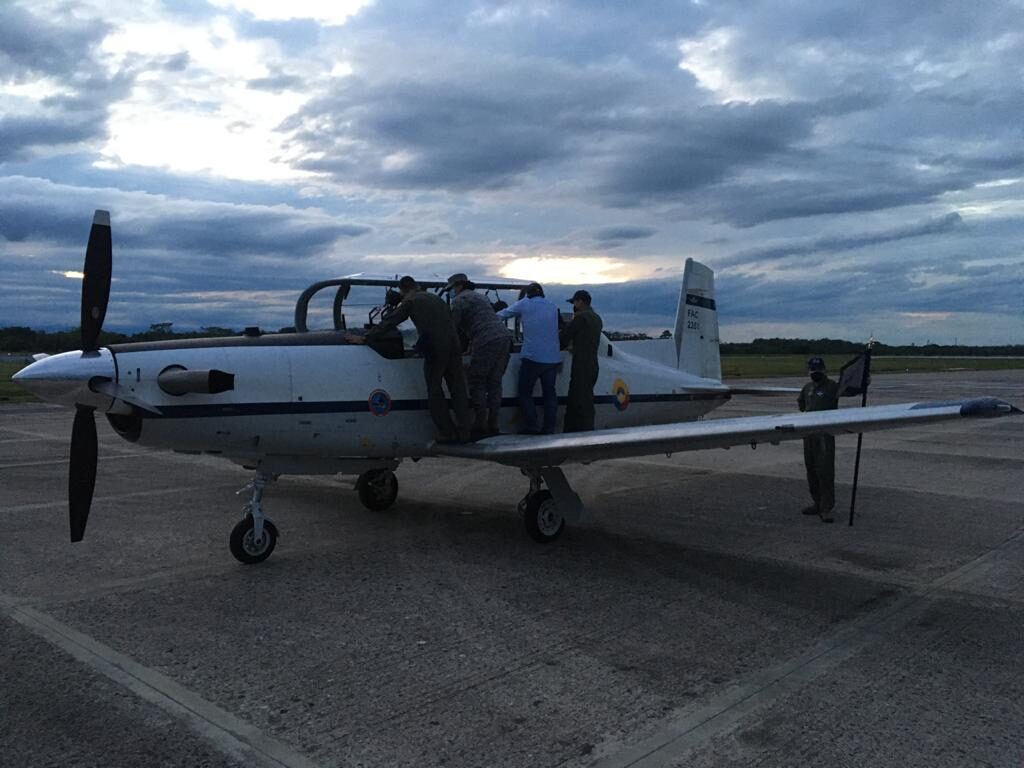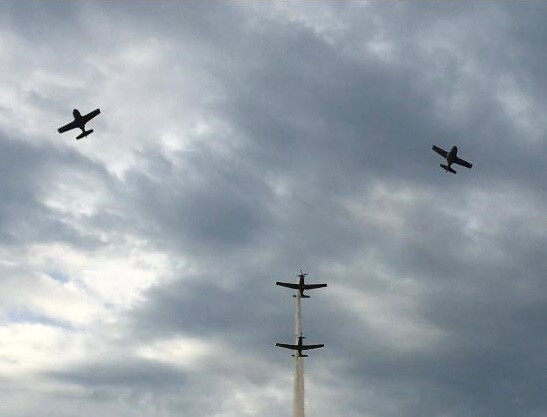 A team of Colombian Air Force pilots participated in training in Kansas on the T-6C operation and flight instruction, while non-commissioned officers received training from the manufacturer and the Mexican Air Force on the technical standardization and maintenance processes of the aircraft. In this way, the Colombian Air Force plans to start the Fixed Wing Pilot School, which will provide basic and advanced flight training for the country and the region.
A Volar, a Colombian Air Force's magazine, showcased the technical capabilities of the Texan T-6C and interviewed the officers and non-commissioned officers who will be responsible for the operation, maintenance and instruction of the aircraft within the Institution. The Colombian Air Force's pilots and technicians explained how was the process of delivery of the two aircraft, the training received and how the T-6C School is being structured. See below the episode of A Volar dedicated to the Texan T-6C.